Coleus argentatus
silver spurflower
P. argentatus is a spreading evergreen sub-shrub with densely hairy, silvery stems, grey-green leaves and small tubular bluish-white flowers in short racemes in summer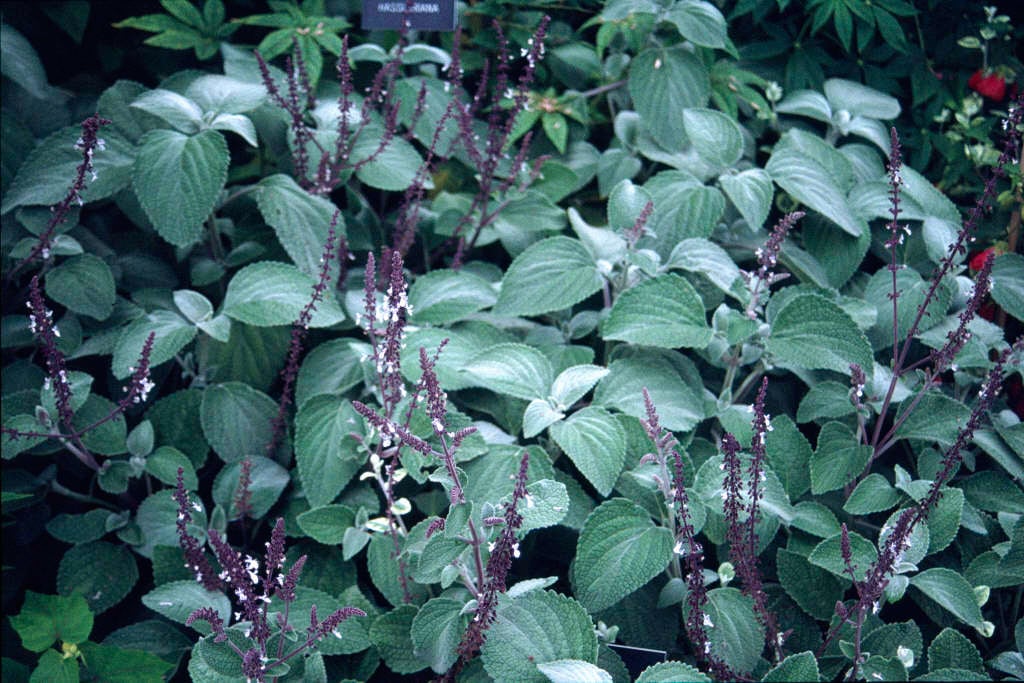 Size
Ultimate height
0.5–1 metres
Time to ultimate height
2–5 years
Ultimate spread
0.5–1 metres
Growing conditions
Moisture
Moist but well–drained,
Well–drained
pH
Acid,
Alkaline,
Neutral
Stem
Flower
Foliage
Fruit
Spring

Grey

Silver

Summer

Blue

White

Grey

Silver

Autumn

Grey

Silver

Winter

Grey

Silver
Position
Aspect
South–facing or West–facing or East–facing
Botanical details
Family

Lamiaceae

Native to the UK

No

Foliage

Evergreen

Habit

Bushy

Genus

A genus of annual or perennial herbs or shrubs, some of which can be succulent or tuberous in nature, and one of the easiest plants to propagate. Their velvety leaves add vibrant shades of red, pink, green and purple to beds and borders, pots and containers

Name status

Correct

Plant range

Australia
How to grow
Cultivation
Best grown in a well-drained soil in partial shade, used as foliage plant either in beds or in a container. Can be grown under glass but shade from hot sun
Propagation
Propagate by seed or semi-hardwood cuttings
Suggested planting locations and garden types
City and courtyard gardens
Coastal
Patio and container plants
Flower borders and beds
Pruning
No pruning required
Pests
Generally pest-free
Diseases
Generally disease free
Get involved
The Royal Horticultural Society is the UK's leading gardening charity. We aim to enrich everyone's life through plants, and make the UK a greener and more beautiful place.