Gladiolus dalenii
Dalen's gladiolus
A cormous, clump-forming perennial to 1.2m tall with narrow, grey-green leaves. Flower spikes bearing up to 14 hooded flowers each 8-12cm long are produced in summer; flower colour varies from mottled orange to orange-yellow or red with yellow throats; petals are often flecked or streaked with red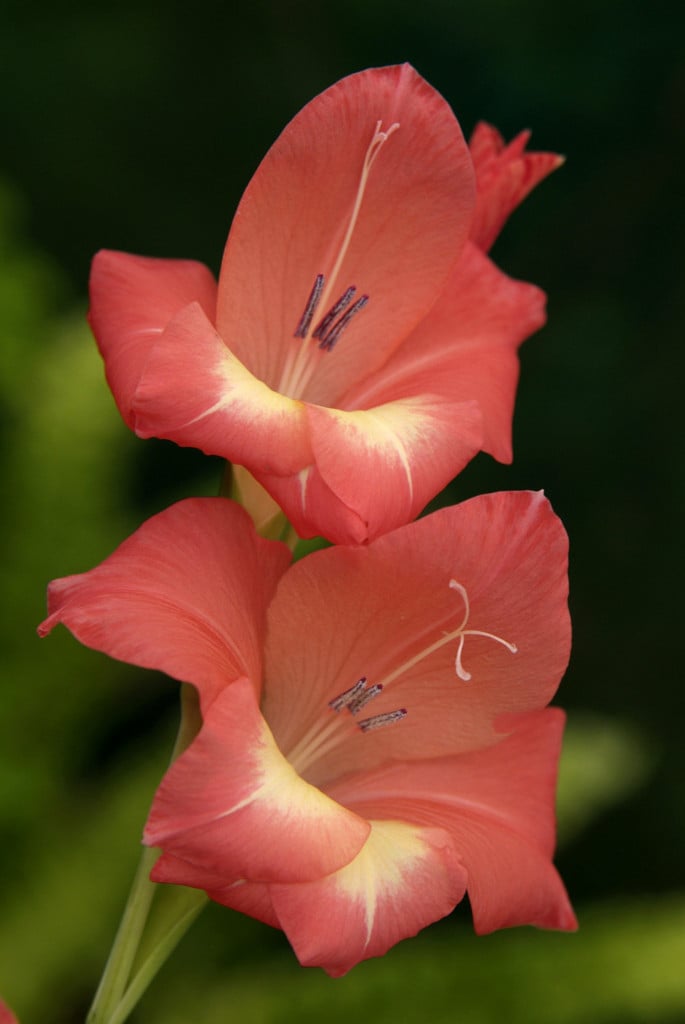 Size
Ultimate height
1–1.5 metres
Time to ultimate height
2–5 years
Ultimate spread
0.1–0.5 metres
Growing conditions
pH
Acid,
Alkaline,
Neutral
Stem
Flower
Foliage
Fruit
Spring

Green

Summer

Orange

Red

Yellow

Green

Autumn
Winter
Position
Aspect
South–facing or West–facing
Botanical details
Family

Iridaceae

Native to the UK

No

Foliage

Deciduous

Habit

Columnar upright

Potentially harmful

Ornamental bulbs,

not to be eaten. Wear gloves and other protective equipment when handling

Genus

Gladiolus are cormous perennials with fans of sword-shaped or linear leaves and spikes of funnel-shaped flowers

Name status

Correct
How to grow
Cultivation
Grow in a sunny, sheltered position. Plant 10 to 16cm deep on a bed of sharp sand in fertile, well-drained soil. Lift when foliage dies back, discard old corms and store new corms in a dry frost-free place until planting in the spring. In milder areas a thick dry winter mulch may be sufficient to prevent frost damage
Propagation
Propagate by separating cormlets when dormant
Suggested planting locations and garden types
Cottage and informal garden
Cut flowers
Flower borders and beds
Pruning
No pruning required
Pests
May be susceptible to gladiolus thrip, aphids and slugs
Diseases
May be susceptible to gladiolus corm rot, grey moulds (Botrytis), Fusarium bulb rot, gladiolus core rot, gladiolus dry rot, gladiolus scab and neck rot, fungal leaf spot, and virus diseases
Get involved
The Royal Horticultural Society is the UK's leading gardening charity. We aim to enrich everyone's life through plants, and make the UK a greener and more beautiful place.