Pilea glauca 'Greyze'
A tender, evergreen perennial bearing tiny, rounded, silvery grey-green leaves held in alternate pairs on trailing, pink stems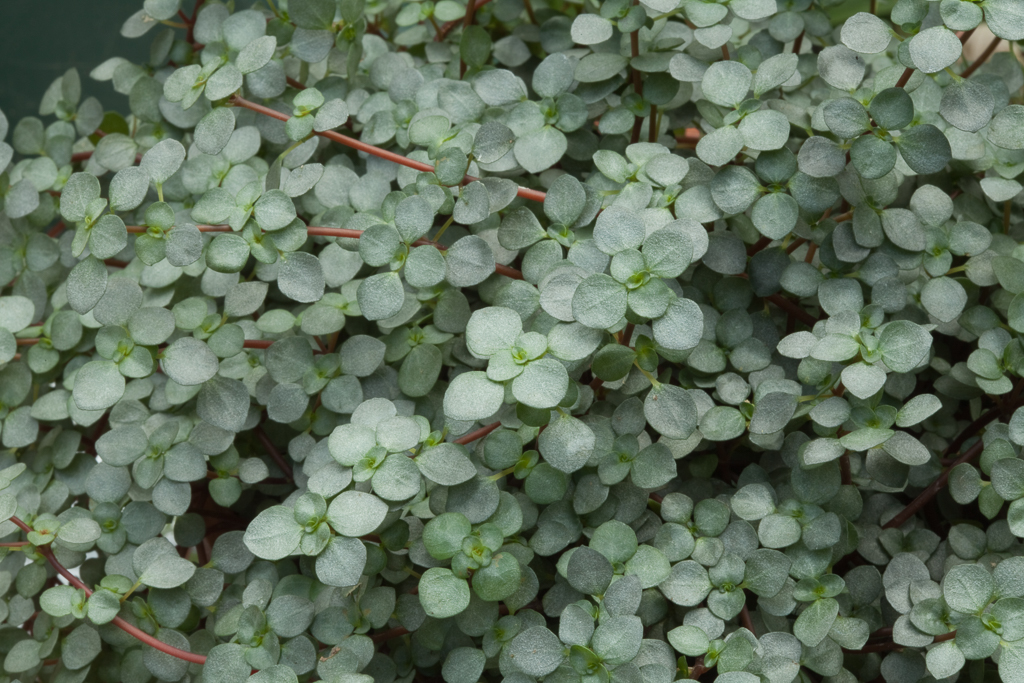 Size
Ultimate height
0.1–0.5 metres
Time to ultimate height
2–5 years
Ultimate spread
0.1–0.5 metres
Growing conditions
Moisture
Moist but well–drained
pH
Acid,
Alkaline,
Neutral
Stem
Flower
Foliage
Fruit
Spring

Grey

Silver

Summer

Grey

Silver

Autumn

Grey

Silver

Winter

Grey

Silver
Position
Aspect
East–facing or North–facing or South–facing or West–facing
Botanical details
Family

Urticaceae

Native to the UK

No

Foliage

Evergreen

Habit

Trailing

Genus

Pilea can be annuals or evergreen perennials with slightly succulent stems, simple, often attractively marked or textured leaves and insignificant, pinkish flowers

Name status

Unresolved
How to grow
Cultivation
Grow in standard houseplant compost in bright, indirect light, with high humidity and protection from draughts. Water moderately during the growing season and apply a balanced liquid feed every month; water sparingly in winter. See houseplant cultivation
Propagation
Suggested planting locations and garden types
Conservatory and greenhouse
Pruning
Pinch out growing tips to promote bushiness
Pests
Generally pest-free
Diseases
Generally disease-free
Get involved
The Royal Horticultural Society is the UK's leading gardening charity. We aim to enrich everyone's life through plants, and make the UK a greener and more beautiful place.