Juniperus communis 'Hibernica'
Irish juniper
A dense, compact, evergreen conifer forming a large, columnar shrub about 3-5m in height, with erect branches bearing needle-like, grey-green foliage. Good in formal gardens
Synonyms
Juniperus communis 'Stricta'

Juniperus communis var. hemisphera 'Hibernica'

see more
Juniperus
hibernica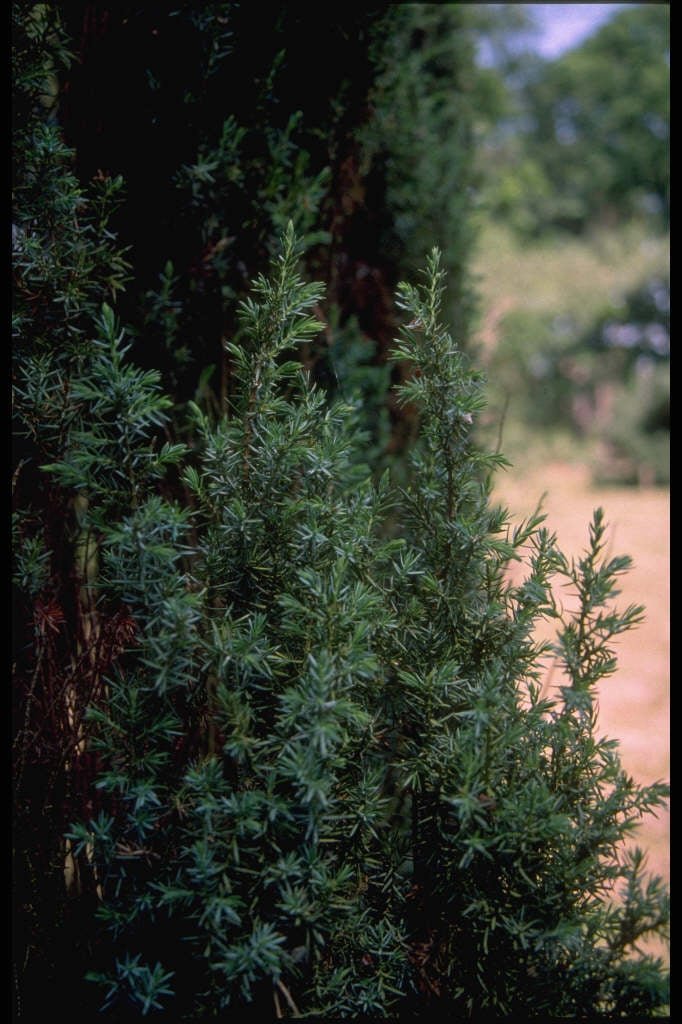 Size
Ultimate height
2.5–4 metres
Time to ultimate height
20–50 years
Ultimate spread
0.1–0.5 metres
Growing conditions
pH
Acid,
Alkaline,
Neutral
Stem
Flower
Foliage
Fruit
Spring

Green

Grey

Silver

Summer

Green

Grey

Silver

Autumn

Green

Grey

Silver

Winter

Green

Grey

Silver
Position
Aspect
South–facing or West–facing or East–facing
Exposure
Exposed or
Sheltered
Botanical details
Family

Cupressaceae

Native to the UK

No

Foliage

Evergreen

Habit

Columnar upright

Potentially harmful

Skin allergen,

wear gloves and other protective equipment when handling

Genus

Juniperus can be prostrate or erect, evergreen shrubs or trees with aromatic, scale-like or sharply pointed awl-shaped leaves, and small globose fruits

Name status

Accepted
How to grow
Cultivation
Grow in any well-drained soil including dry, chalky or sandy soils in full sun or light dappled shade. Useful specimen in a formal landscape. See conifer cultivation for further advice
Propagation
Propagate by semi-hardwood cuttings
Suggested planting locations and garden types
Architectural
Rock garden
Low Maintenance
Pruning
No pruning required
Pests
May be susceptible to aphids, juniper scale and caterpillars
Diseases
May be susceptible to phytophthora, canker and honey fungus. See also Conifers: brown patches
Get involved
The Royal Horticultural Society is the UK's leading gardening charity. We aim to enrich everyone's life through plants, and make the UK a greener and more beautiful place.