Malope trifida
large-flowered mallow wort
M. trifida is an upright, stout-stemmed annual with hairy, lobed, bright green leaves. Broadly trumpet-shaped, pale pink to dark purple-red flowers with purple veins are produced from summer to autumn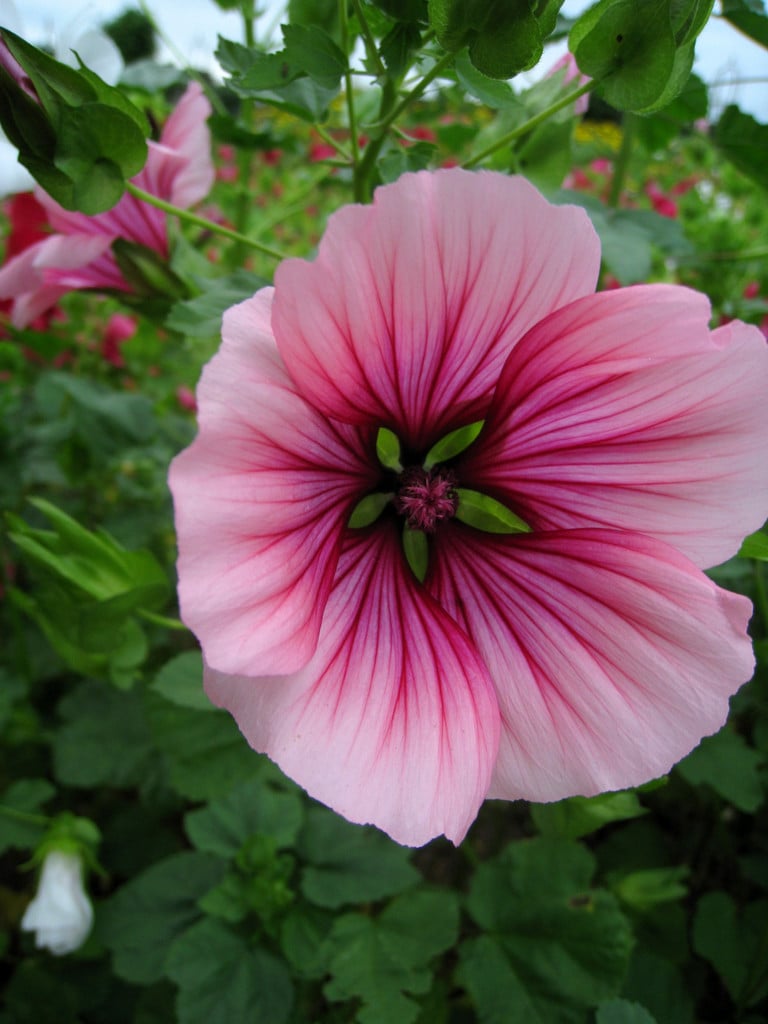 Size
Ultimate height
0.5–1 metres
Time to ultimate height
1–2 years
Ultimate spread
0.1–0.5 metres
Growing conditions
Moisture
Moist but well–drained
pH
Acid,
Alkaline,
Neutral
Stem
Flower
Foliage
Fruit
Spring

Green

Summer

Pink

Purple

Red

Green

Autumn

Pink

Purple

Red

Green

Winter
Position
Aspect
South–facing or West–facing or East–facing
Exposure
Exposed or
Sheltered
Botanical details
Family

Malvaceae

Native to the UK

No

Foliage

Deciduous

Habit

Columnar upright

Genus

Malope are tall annuals and perennials, usually bushy though sometimes almost un-branched. The leaves may be simple or lobed, and the showy, paper-thin flowers are long-stalked and broadly trumpet-shaped ranging from pink to violet blue, and white, often veined in a deeper shade

Name status

Correct
How to grow
Cultivation
Grow in moderately fertile, moist but well-drained soil, ideally in full sun though partial shade is tolerated. Provide support in exposed positions
Propagation
Propagate by seed sown in spring
Suggested planting locations and garden types
Coastal
Cottage and informal garden
Cut flowers
Flower borders and beds
Pruning
Deadhead to prolong flowering
Pests
Aphids may be troublesome
Diseases
May be affected by a rust
Get involved
The Royal Horticultural Society is the UK's leading gardening charity. We aim to enrich everyone's life through plants, and make the UK a greener and more beautiful place.