Rodgersia pinnata
featherleaf rodgersia
R. pinnata is a large deciduous perennial forming a spreading clump of large, more or less pinnately divided leaves, with erect, conical sprays of cream or pink flowers in summer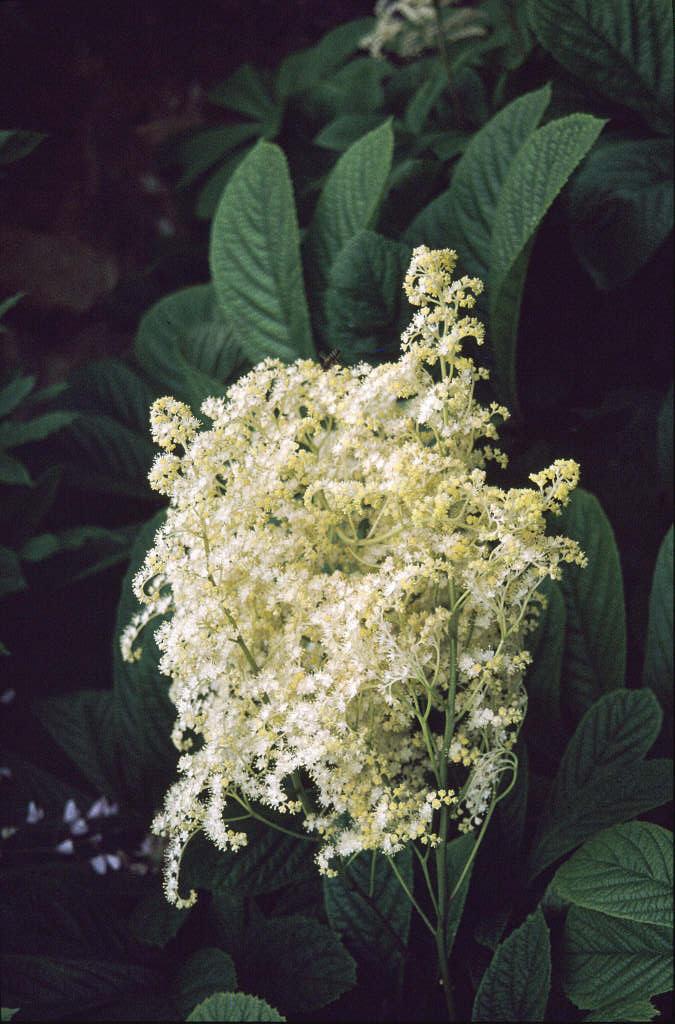 Size
Ultimate height
1–1.5 metres
Time to ultimate height
2–5 years
Ultimate spread
1–1.5 metres
Growing conditions
Moisture
Moist but well–drained,
Poorly–drained,
Well–drained
Stem
Flower
Foliage
Fruit
Spring

Green

Summer

Cream

Pink

Green

Autumn

Green

Winter
Position
Aspect
North–facing or East–facing or South–facing or West–facing
Botanical details
Family

Saxifragaceae

Native to the UK

No

Foliage

Deciduous

Habit

Bushy

Genus

Rodgersia are moisture-loving rhizomatous herbaceous perennials with handsome, often attractively tinted, leaves that may be pinnately or palmately divided, and small star-shaped flowers in large conical panicles in summer, remaining showy in fruit

Name status

Correct

Plant range

W China
How to grow
Cultivation
Grow in humus-rich soil in full sun or partial shade, sheltered from cold, drying winds. They will tolerate drier conditions with more shade
Propagation
Propagate by seed sown in containers in a cold frame in spring at 10°C (50°F). Divide in spring
Suggested planting locations and garden types
Cottage and informal garden
Flower borders and beds
Pruning
Cut back as leaves yellow in autumn
Pests
Slugs may damage young leaves
Diseases
Generally trouble free
Get involved
The Royal Horticultural Society is the UK's leading gardening charity. We aim to enrich everyone's life through plants, and make the UK a greener and more beautiful place.