Eremurus robustus
giant desert candle
A large plant with rosettes of blue-green leaves to 1.2m long and 10cm wide. Flower spikes to 3m, individual flowers palest peachy-pink to 4cm across, the petals with brown-marked bases, stamens yellow. Attractive to butterflies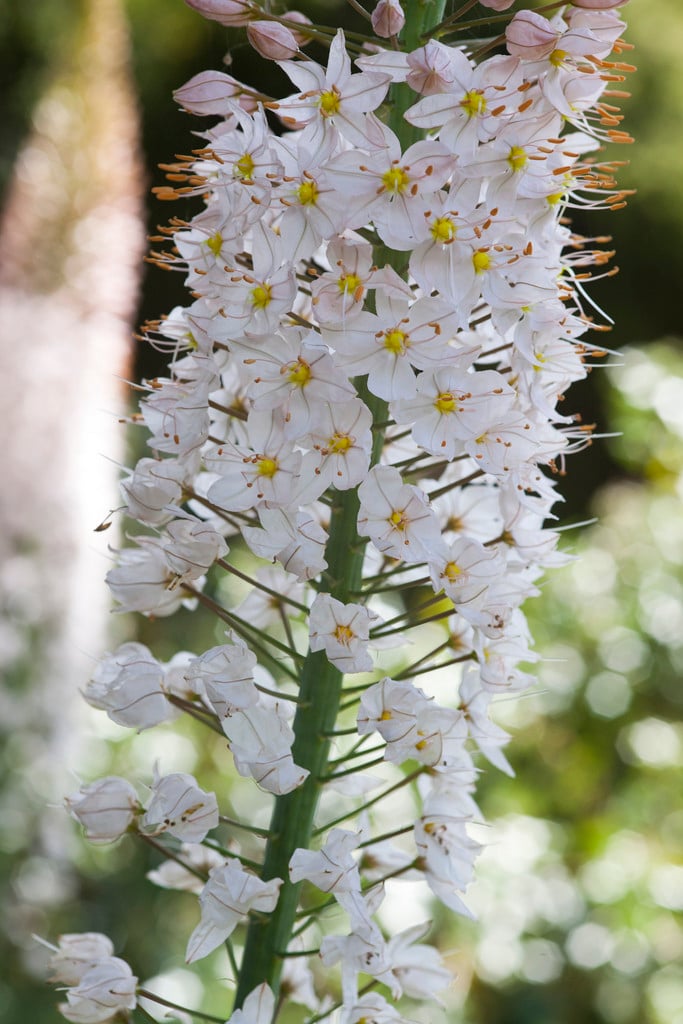 Size
Ultimate height
2.5–4 metres
Time to ultimate height
2–5 years
Ultimate spread
1–1.5 metres
Growing conditions
pH
Acid,
Alkaline,
Neutral
Stem
Flower
Foliage
Fruit
Spring

Blue

Green

Summer

Pink

Blue

Green

Autumn
Winter
Botanical details
Family

Asphodelaceae

Native to the UK

No

Foliage

Deciduous

Habit

Columnar upright

Genus

Eremurus are herbaceous perennials growing from fleshy roots, with rosettes of strap-shaped basal leaves and a dense racemes of small star-shaped flowers on erect leafless stems

Name status

Correct

Plant range

C Asia
How to grow
Cultivation
Grow in fertile, sandy, well-drained loam in full sun, with shelter from wind. Mulch with garden compost in autumn, but avoid covering the crown. Young spring growth can be protected with a dry mulch
Propagation
Propagate by seed by sowing in containers in a cold frame in autumn or at 15°C (59°F) in late winter. Can also be propagated by division after flowering
Suggested planting locations and garden types
Cottage and informal garden
Gravel garden
Prairie planting
Mediterranean climate plants
Banks and slopes
Flower borders and beds
Pruning
None required
Pests
Slugs may cause damage
Diseases
Usually trouble free
Get involved
The Royal Horticultural Society is the UK's leading gardening charity. We aim to enrich everyone's life through plants, and make the UK a greener and more beautiful place.