Gaultheria shallon
shallon
An evergreen shrub that reaches around 1.2m tall and spreads by underground stems. It has heart-shaped or ovate leaves borne on bristly stems that are reddish when young becoming rough and brown with age. Small, pendant bell-shaped flowers in light pink and white appear in early summer. Edible, hairy, dark-purple fruits ripen in late summer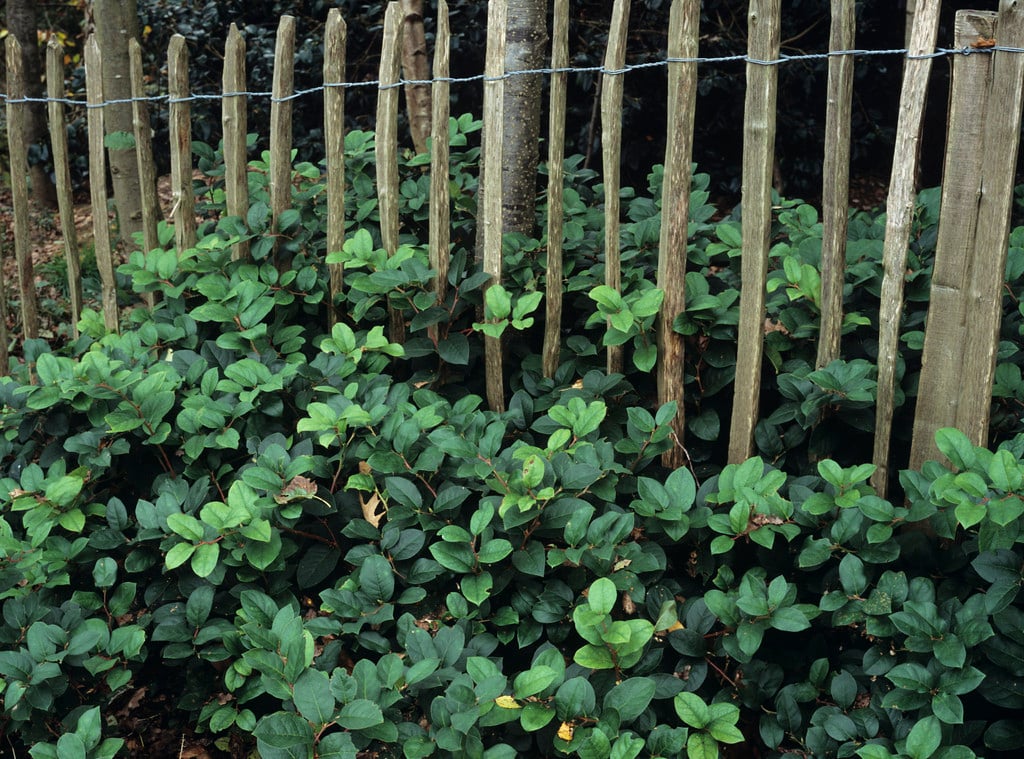 Size
Ultimate height
1–1.5 metres
Time to ultimate height
5–10 years
Ultimate spread
0.5–1 metres
Growing conditions
Moisture
Moist but well–drained,
Well–drained
Stem
Flower
Foliage
Fruit
Spring

Red

Brown

Green

Summer

Brown

Pink

White

Green

Purple

Autumn

Brown

Green

Red

Purple

Winter

Brown

Green
Position
Aspect
West–facing or East–facing or South–facing or North–facing
Exposure
Exposed or
Sheltered
Botanical details
Family

Ericaceae

Native to the UK

No

Foliage

Evergreen

Habit

Suckering

Potentially harmful

Fruit are ornamental - not to be eaten. Wear gloves and other protective equipment when handling

Genus

Gaultheria are evergreen, often dioecious, shrubs with simple, leathery leaves and small, bell-shaped white or pink flowers, followed by long lasting fleshy fruits in various colours

Name status

Correct

Plant range

Western N America
How to grow
Cultivation
Grow in moist or dry acidic soils in shade or partial shade where it will make good groundcover. Can colonise when planted in the landscape, for example on heathland as game cover
Propagation
Propagate by seed or by division of plants. Pot up with soil attached for best results
Suggested planting locations and garden types
Cottage and informal garden
Gravel garden
Rock garden
City and courtyard gardens
Patio and container plants
Low Maintenance
Banks and slopes
Cut flowers
Flower borders and beds
Pruning
Pests
Generally pest-free
Diseases
May be susceptible to honey fungus in gardens where it is present but insufficient data to determine degree of susceptibility
Get involved
The Royal Horticultural Society is the UK's leading gardening charity. We aim to enrich everyone's life through plants, and make the UK a greener and more beautiful place.