Glechoma hederacea
ground ivy
A vigorous spreading, mat-forming evergreen perennial, creeping by prostrate stolons. Flowering stems sub-erect, to 10cm. Flowers are commonly violet-blue, but pink and white forms also occur
Other common names
ale gill

alehoof

see more
blue runner

candlesticks

cat's foot

cat's paws

creeping Charlie

creeping Jenny

crow victuals

crow's guts

devil's candlestick

field balm

field balsam

Gill

Gill-go-by-the-street

Gill-over-the-ground

Gill-run-over

hay maids

hayfoot

hayhoof

hedge maids

hen and chickens

hove

Jill-on-the-ground

purple chickweed

Robin-run-away

Robin-run-in-the-hedge

runaway Robin

tunhoof

turnhoof

wandering Jenny

wild snakeroot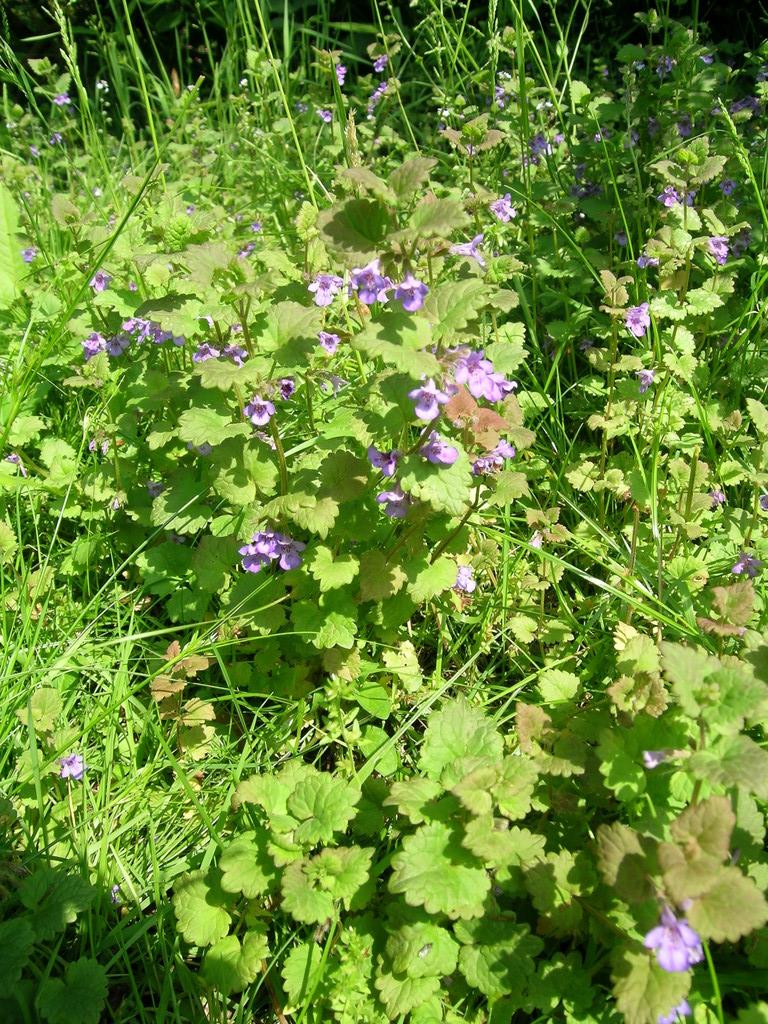 Size
Ultimate height
0.1–0.5 metres
Time to ultimate height
2–5 years
Ultimate spread
0.1–0.5 metres
Growing conditions
Moisture
Moist but well–drained
pH
Acid,
Alkaline,
Neutral
Stem
Flower
Foliage
Fruit
Spring

Blue

Purple

Pink

White

Green

Summer

Green

Autumn

Green

Winter

Green
Position
Aspect
South–facing or West–facing or East–facing
Botanical details
Family

Lamiaceae

Native to the UK

Yes

Foliage

Evergreen

Habit

Matforming

Genus

Glechoma are perennial herbs with long, trailing stolons, roundish crenate-serrate opposite leaves, and small labiate flowers in whorls in the leaf axils, usually blue

Name status

Correct

Plant range

Eurasia
How to grow
Cultivation
Grow in moderately fertile, moist but well-drained soil in full sun or partial shade. Tolerates a range of soils and positions
Propagation
Propagate by division in spring or autumn, or by softwood cuttings in late spring
Suggested planting locations and garden types
Wildlife gardens
Low Maintenance
Ground cover
Banks and slopes
Underplanting of roses and shrubs
Pruning
Prune as required to keep under control
Pests
Diseases
Generally disease-free
Get involved
The Royal Horticultural Society is the UK's leading gardening charity. We aim to enrich everyone's life through plants, and make the UK a greener and more beautiful place.