Cactus Succulent
Houseplants
Conservatory Greenhouse
Aloe juvenna
tiger tooth aloe
A branching, mound-forming succulent that has fleshy green leaves with toothed margins and decorative white flecks. The leaves are arranged in a starry formation around the stems. In summer it produces tubular, orangey-red flowers on slender stalks to 25cm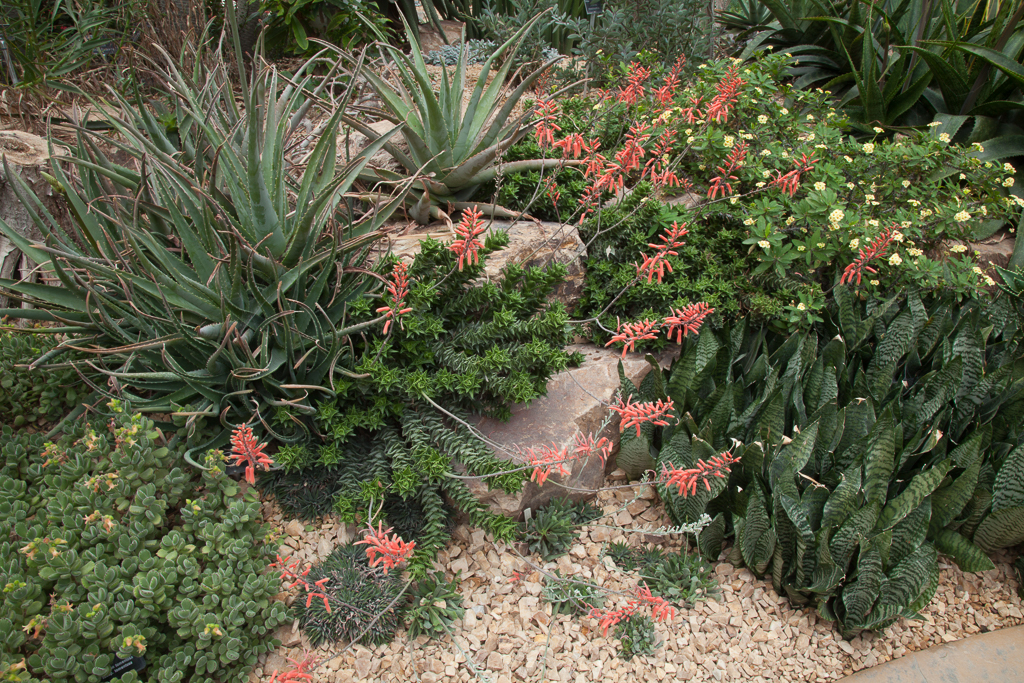 Size
Ultimate height
0.1–0.5 metres
Time to ultimate height
2–5 years
Ultimate spread
0.1–0.5 metres
Growing conditions
pH
Acid,
Alkaline,
Neutral
Stem
Flower
Foliage
Fruit
Spring

Green

White

Summer

Orange

Green

White

Autumn

Green

White

Winter

Green

White
Position
Aspect
East–facing or South–facing or West–facing
Botanical details
Family

Asphodelaceae

Native to the UK

No

Foliage

Evergreen

Habit

Clump forming

Potentially harmful

Harmful if eaten. Wear gloves and other protective equipment when handling

Genus

Aloe can be mat-forming or shrubby evergreen perennials, with rosettes of fleshy leaves and small tubular flowers in racemes or panicles

Name status

Correct

Plant range

Kenya,Tanzania
How to grow
Cultivation
In containers grow in a loam-based potting compost with extra added sharp sand or horticultural grit. Position plants in bright, filtered light. Water freely in growth and apply a balanced liqid fertiliser every month during the growing season. Water sparingly in winter. See houseplant cacti and succulent cultivation for further advice
Propagation
Propagate from stem cuttings or by division
Suggested planting locations and garden types
City and courtyard gardens
Patio and container plants
Low Maintenance
Conservatory and greenhouse
Pruning
No pruning required
Pests
May be susceptible to scale insects and mealybugs
Diseases
Generally disease-free
Get involved
The Royal Horticultural Society is the UK's leading gardening charity. We aim to enrich everyone's life through plants, and make the UK a greener and more beautiful place.