Anemone coronaria De Caen Group
garden anemone De Caen Group
De Caen Group are tuberous perennials with finely-dissected, mid-green, palmate leaves and red, blue-violet or white flowers which appear during spring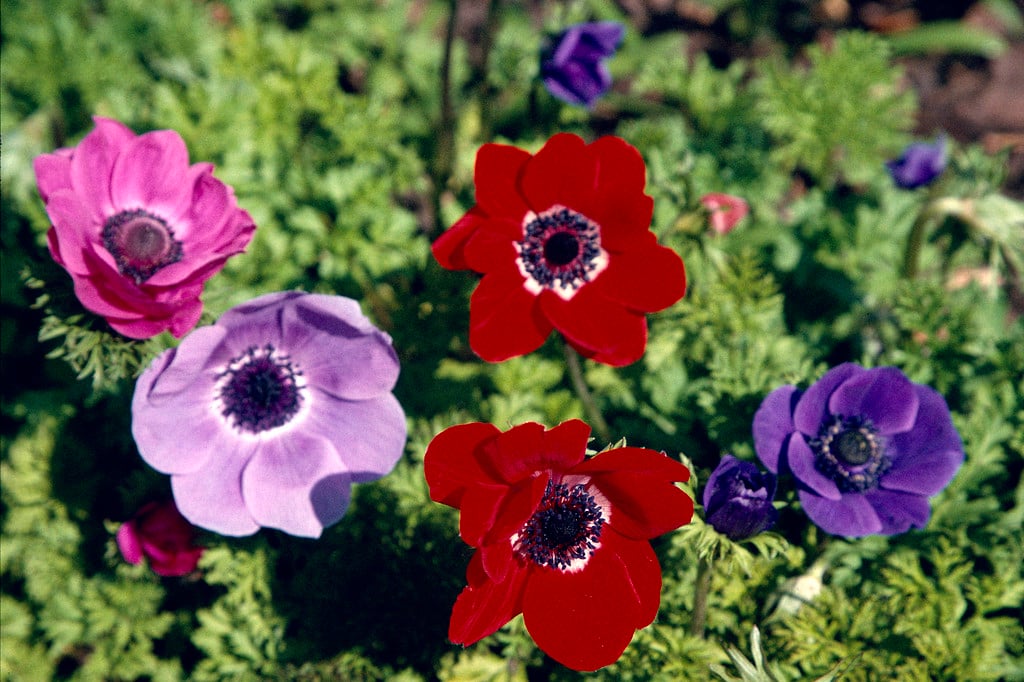 Size
Ultimate height
0.1–0.5 metres
Time to ultimate height
2–5 years
Ultimate spread
0.1–0.5 metres
Growing conditions
pH
Acid,
Alkaline,
Neutral
Stem
Flower
Foliage
Fruit
Spring

Blue

Red

White

Green

Summer

Green

Autumn
Winter
Position
Aspect
South–facing or East–facing
Botanical details
Family

Ranunculaceae

Native to the UK

No

Foliage

Deciduous

Habit

Clump forming

Potentially harmful

Ingestion may cause mild stomach upset,

contact may irritate skin. Wear gloves and other protective equipment when handling

Genus

Anemone are herbaceous perennials with fibrous, rhizomatous or tuberous rootstocks, palmately lobed leaves and saucer-shaped, usually 5-petalled flowers

Name status

Accepted
How to grow
Cultivation
Grow in a light, sandy soil in full sun. May need protection from winter frosts. Must be kept dry during dormancy
Propagation
Propagate by seed, sowing them in containers in a cold frame when ripe Divide tubers in summer when dormant
Suggested planting locations and garden types
Mediterranean climate plants
Cottage and informal garden
Rock garden
City and courtyard gardens
Flower borders and beds
Underplanting of roses and shrubs
Pruning
No pruning required
Pests
May be susceptible to leaf eelworms and damage from caterpillars and slugs
Diseases
May be susceptible to Powdery mildews
Get involved
The Royal Horticultural Society is the UK's leading gardening charity. We aim to enrich everyone's life through plants, and make the UK a greener and more beautiful place.