Herbaceous Perennial
Conservatory Greenhouse
Dianthus 'Incas' (pf)
perpetually flowering carnation 'Incas'
'Incas' grows to about 1m, with fragrant pale yellow flowers to 10cm across, the petals finely margined and sparsely flecked with deep purplish-red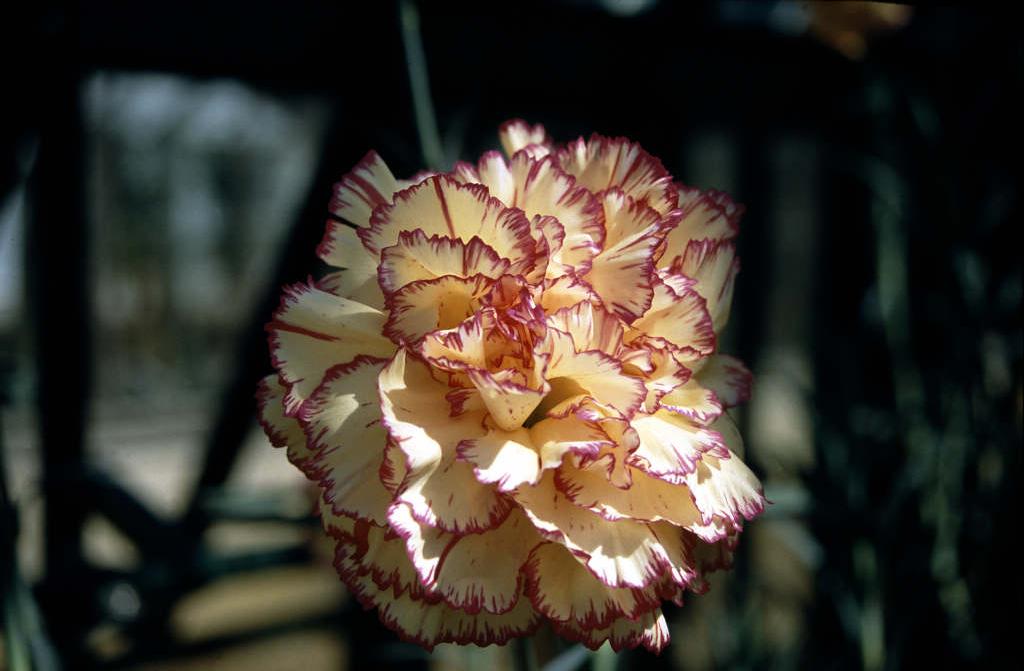 Size
Ultimate height
0.5–1 metres
Time to ultimate height
2–5 years
Ultimate spread
0.1–0.5 metres
Growing conditions
Moisture
Moist but well–drained
pH
Acid,
Alkaline,
Neutral
Stem
Flower
Foliage
Fruit
Spring

Yellow

Red

Green

Summer

Yellow

Red

Green

Autumn

Yellow

Red

Green

Winter

Yellow

Red

Green
Position
Aspect
South–facing or East–facing or West–facing
Exposure
Exposed or
Sheltered
Botanical details
Family

Caryophyllaceae

Native to the UK

No

Foliage

Evergreen

Habit

Bushy

Potentially harmful

Skin allergen,

wear gloves and other protective equipment when handling

Genus

Dianthus can be annuals, evergreen perennials or subshrubs with narrow, often greyish leaves and showy flowers that are frequently fragrant

Name status

Accepted

Horticultural Group

Perpetual flowering carnations are half-hardy evergreen perennials grown under glass for cut flowers and for exhibition. Given temperatures above 10

°

C, they can flower all year round, the blooms to 10cm across, sometimes scented
How to grow
Cultivation
Grow under glass at 7 to 10°C in a loam-based potting compost in bright filtered light with good ventilation. In winter provide low humidity and full light. When in growth water moderately and apply a balanced liquid fertiliser every 10 days
Propagation
Propagate by softwood cuttings of non-flowering shoots in late winter
Suggested planting locations and garden types
Patio and container plants
Cut flowers
Pruning
Deadhead regularly to prolong flowering and promote a compact habit
Pests
Diseases
May be susceptible to powdery mildews, a rust, a virus and fusarium wilt
Get involved
The Royal Horticultural Society is the UK's leading gardening charity. We aim to enrich everyone's life through plants, and make the UK a greener and more beautiful place.