Conservatory Greenhouse
Conifers
Cupressus cashmeriana
Kashmir cypress
An evergreen coniferous tree of conical outline, becoming broader with age, with long, flat, pendulous sprays of vivid glaucous blue scale-leaves
Other common names
Bhutan cypress
Synonyms
Cupressus torulosa 'Cashmeriana'

Cupressus
assamica
see more
Cupressus
darjeelingensis
Cupressus
himalaica
Cupressus pendula Griff.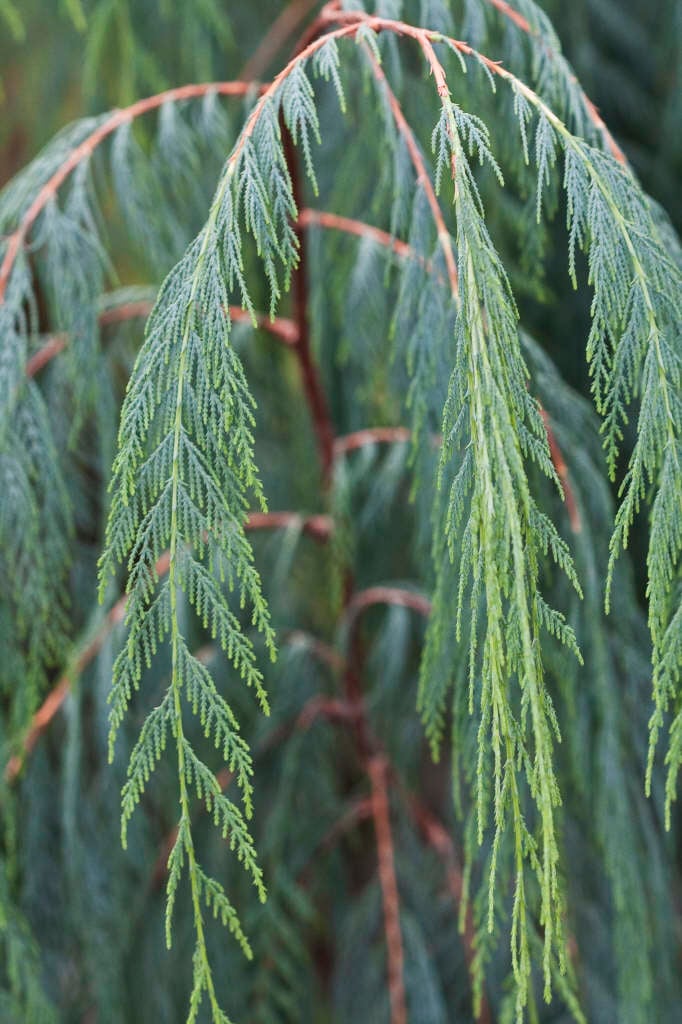 Size
Ultimate height
Higher than 12 metres
Time to ultimate height
20–50 years
Ultimate spread
4–8 metres
Growing conditions
pH
Acid,
Alkaline,
Neutral
Stem
Flower
Foliage
Fruit
Spring

Blue

Grey

Silver

Summer

Blue

Grey

Silver

Autumn

Blue

Grey

Silver

Winter

Blue

Grey

Silver
Position
Aspect
South–facing or West–facing
Botanical details
Family

Cupressaceae

Native to the UK

No

Foliage

Evergreen

Habit

Pendulous weeping

Genus

Cupressus are vigorous, evergreen trees with flaking or scaly bark, often with columnar or narrowly ovoid crowns, small, often aromatic, scale-like leaves and small, spherical female cones

Name status

Correct

Plant range

Bhutan
How to grow
Cultivation
Under glass grow in loam-based potting compost (JI No.3) in full light, with good ventilation. Outdoors grow in any well-drained soil in full sun. Shelter from cold drying winds
Propagation
Propagate by seed in containers in a cold frame, in spring. Root semi-ripe cuttings in late summer
Suggested planting locations and garden types
Pruning
Pests
May be susceptible to aphids, especially Cypress aphid which is active during summer and may cause dieback
Diseases
May be susceptible to honey fungus or phytophthora. Cankers may cause the death of twigs and ultimately entire trees
Get involved
The Royal Horticultural Society is the UK's leading gardening charity. We aim to enrich everyone's life through plants, and make the UK a greener and more beautiful place.