Geranium dissectum
cut-leaved cranesbill
A creeping annual with deeply-lobed, hairy green foliage. Small, pretty purple-pink flowers on short stems, with slightly notched petals and hairy sepals, appear sparcely from May through to August. Mainly found on farmland where soil has recently been disturbed, hedgebanks or in grassland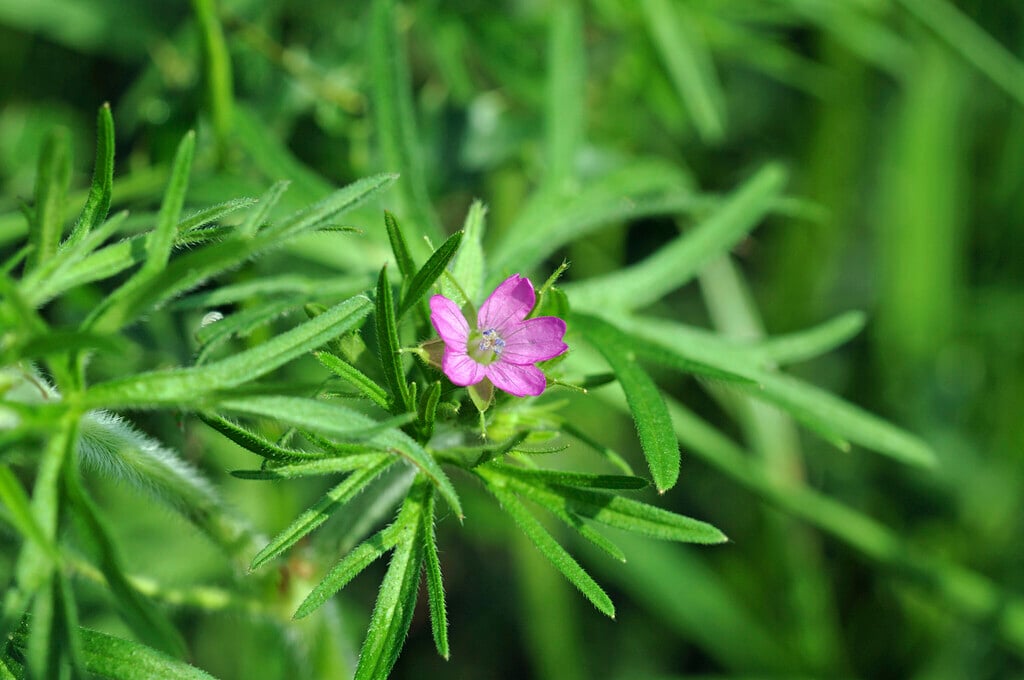 Size
Ultimate height
0.1–0.5 metres
Time to ultimate height
1 year
Ultimate spread
0.1–0.5 metres
Growing conditions
Moisture
Moist but well–drained,
Well–drained
pH
Acid,
Alkaline,
Neutral
Stem
Flower
Foliage
Fruit
Spring

Pink

Purple

Green

Summer

Pink

Purple

Green

Autumn

Green

Winter
Position
Aspect
East–facing or South–facing or West–facing
Exposure
Exposed or
Sheltered
Botanical details
Family

Geraniaceae

Native to the UK

No

Foliage

Deciduous

Genus

Geranium can be annuals, biennials and perennials, herbaceous or evergreen, with rounded, usually palmately lobed or divided leaves, and lax inflorescences of rounded, 5-petalled flowers

Name status

Correct
How to grow
Cultivation
Grow in moderately fertile, well-drained soil in partial shade
Propagation
Propagate by division in spring or propagate by basal cuttings in early to mid spring and root with bottom heat
Suggested planting locations and garden types
City and courtyard gardens
Cottage and informal garden
Patio and container plants
Wildlife gardens
Low Maintenance
Flower borders and beds
Ground cover
Wall side borders
Pruning
No pruning required. Remove flowered stems and old leaves to encourage the production of fresh leaves and flowers
Pests
May be susceptible to vine weevil, capsid bug and geranium sawfly
Diseases
May be susceptible to downy mildew and powdery mildews
Get involved
The Royal Horticultural Society is the UK's leading gardening charity. We aim to enrich everyone's life through plants, and make the UK a greener and more beautiful place.