Magnolia kobus 'Janaki Ammal'
A mid-sized deciduous tree, to around 5m high in 10 years, and up to 10m high at maturity. It has an upright then spreading habit, and long, slightly wavy glossy green leaves. Mature trees produce masses of large, cup-shaped flowers as the leaves emerge in spring, followed by clusters of bright red seeds in autumn. This cultivar was named after a pioneering female botanist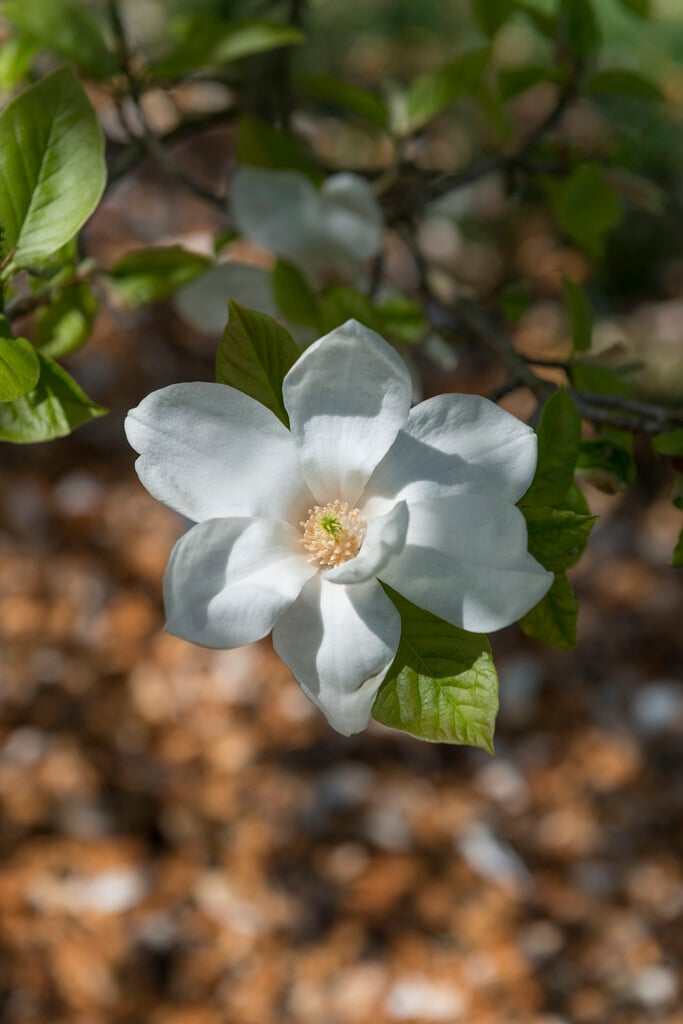 Size
Ultimate height
8–12 metres
Time to ultimate height
20–50 years
Ultimate spread
4–8 metres
Growing conditions
Moisture
Moist but well–drained
pH
Acid,
Alkaline,
Neutral
Stem
Flower
Foliage
Fruit
Spring

White

Green

Summer

Green

Autumn

Green

Yellow

Red

Winter
Position
Aspect
South–facing or West–facing
Botanical details
Family

Magnoliaceae

Native to the UK

No

Foliage

Deciduous

Habit

Columnar upright

Genus

Magnolia can be deciduous or evergreen trees or shrubs, with large, showy, often fragrant flowers, often opening before the leaves, and sometimes followed by colourful cone-like fruit

Name status

Accepted
How to grow
Cultivation
Thrives in moist but well-drained, neutral to acid soil, though this species will tolerate slightly alkaline soils as long as they are not too dry. Position in full sun or part shade with shelter from cold winds. Late frosts may damage flower buds. See magnolia cultivation for more advice
Propagation
Propagate by softwood cuttings in early summer or by semi-ripe cuttings in late summer
Suggested planting locations and garden types
Pruning
Minimal pruning required, see pruning group 1. Deciduous magnolias should only be pruned between midsummer and early autumn
Pests
May be susceptible to scale insects, horse chestnut scale and capsid bug
Diseases
May be susceptible to coral spot, phytophthora, grey moulds, honey fungus, a virus or fungal leaf spot
Get involved
The Royal Horticultural Society is the UK's leading gardening charity. We aim to enrich everyone's life through plants, and make the UK a greener and more beautiful place.