Rubus idaeus 'Joan J'PBR (F)
raspberry 'Joan J'
'Joan J' is an autumn-fruiting cultivar with upright, spine-free canes that produce a good crop of red berries with good size and flavour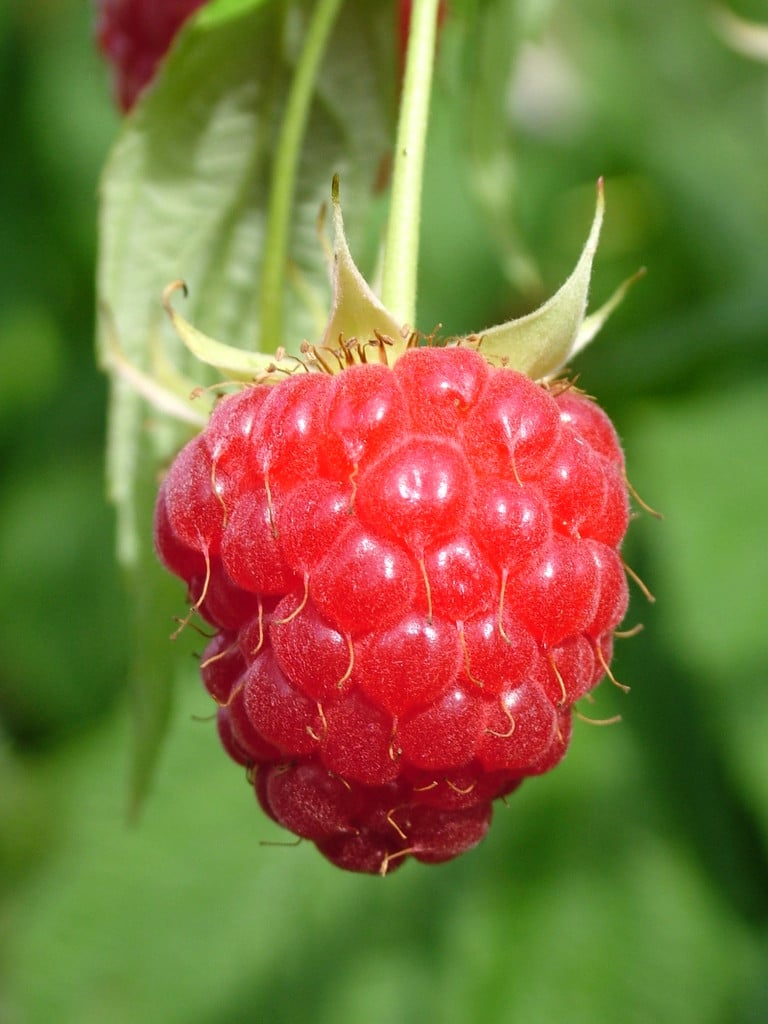 Size
Ultimate height
1.5–2.5 metres
Time to ultimate height
2–5 years
Ultimate spread
0.1–0.5 metres
Growing conditions
Moisture
Moist but well–drained,
Well–drained
Stem
Flower
Foliage
Fruit
Spring

Green

Summer

Green

White

Green

Autumn

Green

Red

Winter
Position
Aspect
South–facing or West–facing or East–facing
Botanical details
Family

Rosaceae

Native to the UK

No

Foliage

Deciduous

Habit

Suckering

Genus

Rubus can be deciduous or evergreen shrubs, often scrambling with bristly or prickly stems bearing simple, lobed, palmate or pinnate leaves and 5-petalled flowers followed by juicy, sometimes edible fruits

Name status

Accepted
How to grow
Cultivation
Grow in rows between parallel wires for support. Mulch with acidic material such as composted bark. May have the potential to become a nuisance if not managed well. See raspberry cultivation
Propagation
Propagate by division in the dormant season. Lift new canes along with their rootballs. Choose only newly planted, disease-free stock from which to propagate
Suggested planting locations and garden types
Pruning
Prune all canes to ground level in late winter
Pests
May be susceptible to aphids, leafhoppers, raspberry beetle and gall mites
Diseases
May be susceptible to grey moulds and honey fungus (rarely)
Get involved
The Royal Horticultural Society is the UK's leading gardening charity. We aim to enrich everyone's life through plants, and make the UK a greener and more beautiful place.