Ficus carica 'Ice Crystal' (F)
fig 'Ice Crystal'
'Ice Crystal' is a distinctive cultivar mostly grown for its attractive deeply divided and cut foliage that turns yellow in the autumn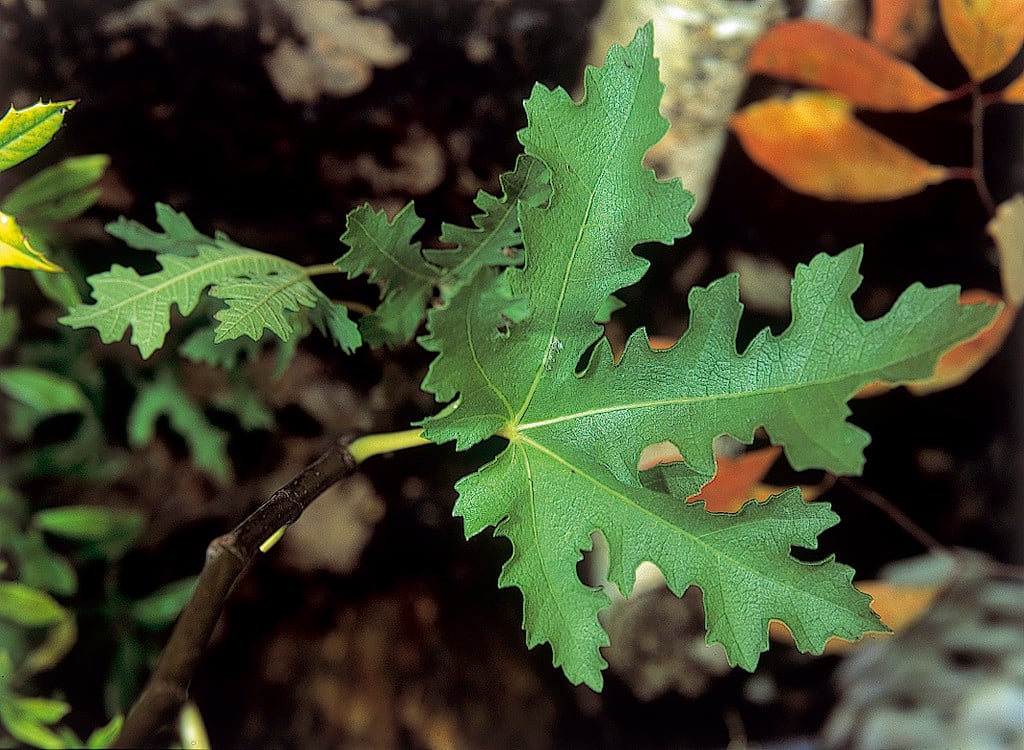 Size
Ultimate height
2.5–4 metres
Time to ultimate height
10–20 years
Ultimate spread
2.5–4 metres
Growing conditions
Moisture
Moist but well–drained,
Well–drained
Stem
Flower
Foliage
Fruit
Spring

Green

Summer

Green

Autumn

Green

Green

Purple

Winter
Position
Aspect
South–facing or West–facing or East–facing
Botanical details
Family

Moraceae

Native to the UK

No

Foliage

Deciduous

Habit

Bushy

Potentially harmful

Harmful to skin with sunlight. Wear gloves and other protective equipment when handling

Genus

Ficus can be evergreen or deciduous trees, shrubs or climbers, with often leathery, simple, entire or lobed leaves and tiny flowers borne within a hollow receptacle which enlarges to form the fruit

Name status

Accepted
How to grow
Cultivation
Best grown fan-trained against a warm wall or fence. It may require winter protection. Root restriction helps to control size and improves fruiting. Suitable for container cultivation. For further details see fig cultivation
Propagation
Propagate by hardwood cuttings
Suggested planting locations and garden types
City and courtyard gardens
Cottage and informal garden
Architectural
Mediterranean climate plants
Wall side borders
Pruning
In March remove a proportion of older branches. For further information see fig cultivation
Pests
May be susceptible to glasshouse red spider mite, thrips, mealybugs and scale insects under glass
Diseases
May be susceptible to honey fungus
Get involved
The Royal Horticultural Society is the UK's leading gardening charity. We aim to enrich everyone's life through plants, and make the UK a greener and more beautiful place.