Hydrangea macrophylla

Early Blue/Early Pink

('Hba 202911'PBR) (H)
hydrangea [Early Blue/Early Pink]
A compact, rounded, deciduous shrub to 1.2m tall and wide with dark green, broadly ovate, toothed leaves. Large, rounded clusters of flowers open pale blue with creamy-green centres in summer before darkening to violet-blue
Synonyms
Hydrangea macrophylla 'Hba 202911'PBR

Hydrangea
macrophylla
Early Blue
see more
Hydrangea
macrophylla
Early Rosa
Hydrangea
macrophylla
Early Pink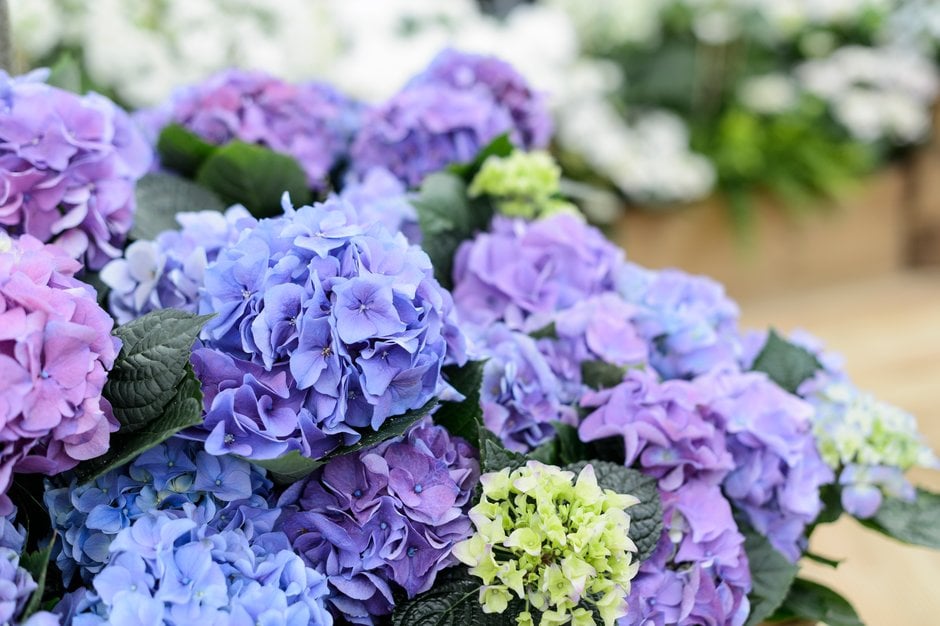 Size
Ultimate height
1–1.5 metres
Time to ultimate height
5–10 years
Ultimate spread
1–1.5 metres
Growing conditions
Moisture
Moist but well–drained
pH
Acid,
Alkaline,
Neutral
Stem
Flower
Foliage
Fruit
Spring

Green

Summer

Green

Autumn

Blue

Purple

Pink

Green

Cream

Green

Winter
Position
Aspect
North–facing or East–facing or South–facing or West–facing
Botanical details
Family

Hydrangeaceae

Native to the UK

No

Foliage

Deciduous

Habit

Bushy

Potentially harmful

Skin allergen. Wear gloves and other protective equipment when handling

Genus

Hydrangea can be deciduous or evergreen shrubs, or self-clinging climbers, with flowers in clusters usually comprising both small fertile and more showy sterile flowers; often good autumn colour

Name status

Trade

Horticultural Group

Hortensia hydrangeas (also known as mopheads) are compact bushy deciduous shrubs with broadly ovate leaves and rounded flower clusters composed almost entirely of showy sterile flowers
How to grow
Cultivation
Best grown in moist but well-drained soil in part shade although tolerant of sun if soil remains moist. See shrubby hydrangea cultivation for more detailed advice
Propagation
Propagate by softwood cuttings in early summer or hardwood cuttings in winter
Suggested planting locations and garden types
City and courtyard gardens
Cottage and informal garden
Patio and container plants
Cut flowers
Flower borders and beds
Pruning
Pests
May be susceptible to aphids, scale insects, vine weevils and capsid bug
Diseases
May be susceptible to a leaf spot, powdery mildews, grey moulds (Botrytis) and honey fungus (rarely)
Get involved
The Royal Horticultural Society is the UK's leading gardening charity. We aim to enrich everyone's life through plants, and make the UK a greener and more beautiful place.