Hibiscus moscheutos
common rose mallow
A tall, strong-growing herbaceous perennial with upright stems, woody at the base. The broad leaves have toothed edges and white hairs on the underside. Large flowers, up to 20cm across, have spreading petals in white, pink or pinky-red, sometimes with a dark eye
Other common names
crimsoneyed rosemallow

purple marsh rose mallow

see more
sea hollyhock

swamp rose mallow

rose mallow
Synonyms
Hibiscus moscheutos subsp. palustris

Hibiscus
palustris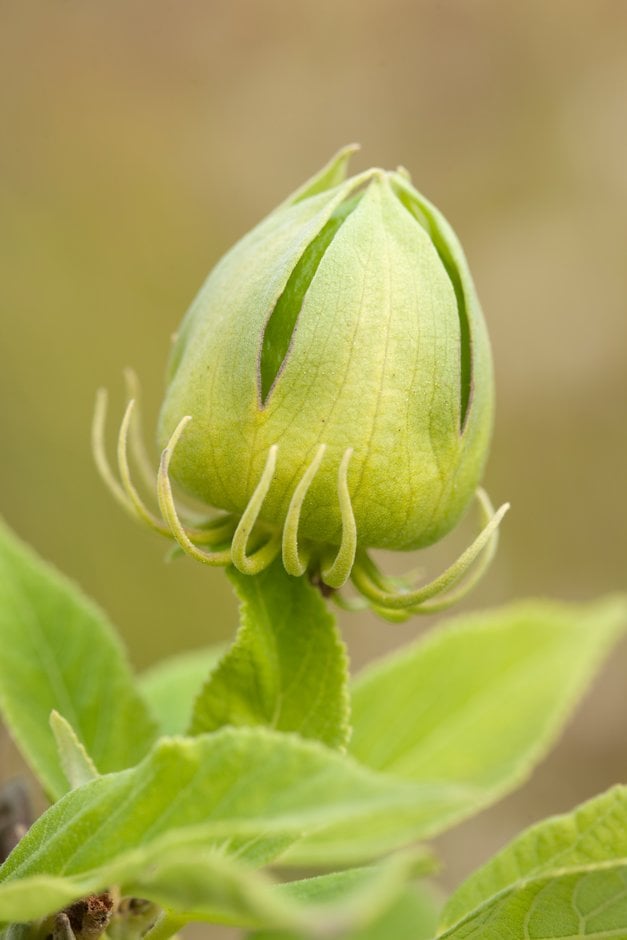 Size
Ultimate height
1.5–2.5 metres
Time to ultimate height
2–5 years
Ultimate spread
0.5–1 metres
Growing conditions
Moisture
Moist but well–drained
pH
Acid,
Alkaline,
Neutral
Stem
Flower
Foliage
Fruit
Spring

Green

Summer

White

Pink

Red

Green

Autumn

Green

Winter
Position
Aspect
West–facing or South–facing
Botanical details
Family

Malvaceae

Native to the UK

No

Foliage

Deciduous

Habit

Bushy

Genus

Hibiscus can be deciduous or evergreen shrubs, trees, annuals or perennials, with simple or palmately lobed leaves and large, funnel-shaped flowers over a long flowering season

Name status

Correct

Plant range

S & E North America
How to grow
Cultivation
May be grown outdoors in mild, frost-free areas, or in large containers that can be moved indoors over winter. Outdoors, grow in neutral to slightly alkaline soil in full sun, and mulch well over winter. Hibiscus need long, hot summers to flower well. Indoors, grow in bright filtered light with moderate humidity and good ventilation
Propagation
Propagate by seed or by division in spring, or by softwood or semi-hardwood cuttings
Suggested planting locations and garden types
Cottage and informal garden
City and courtyard gardens
Sub-tropical
Wall side borders
Flower borders and beds
Pruning
Pruning group 1; little pruning is usually necessary
Pests
May be susceptible to aphids, scale insects, mealybugs and glasshouse whitefly when grown under glass
Diseases
May be susceptible to honey fungus (rarely) and powdery mildews
Get involved
The Royal Horticultural Society is the UK's leading gardening charity. We aim to enrich everyone's life through plants, and make the UK a greener and more beautiful place.