Cydonia oblonga 'Meech's Prolific' (F)
quince 'Meech's Prolific'
'Meech's Prolific' produces regular crops of pear-shaped fruit with good flavour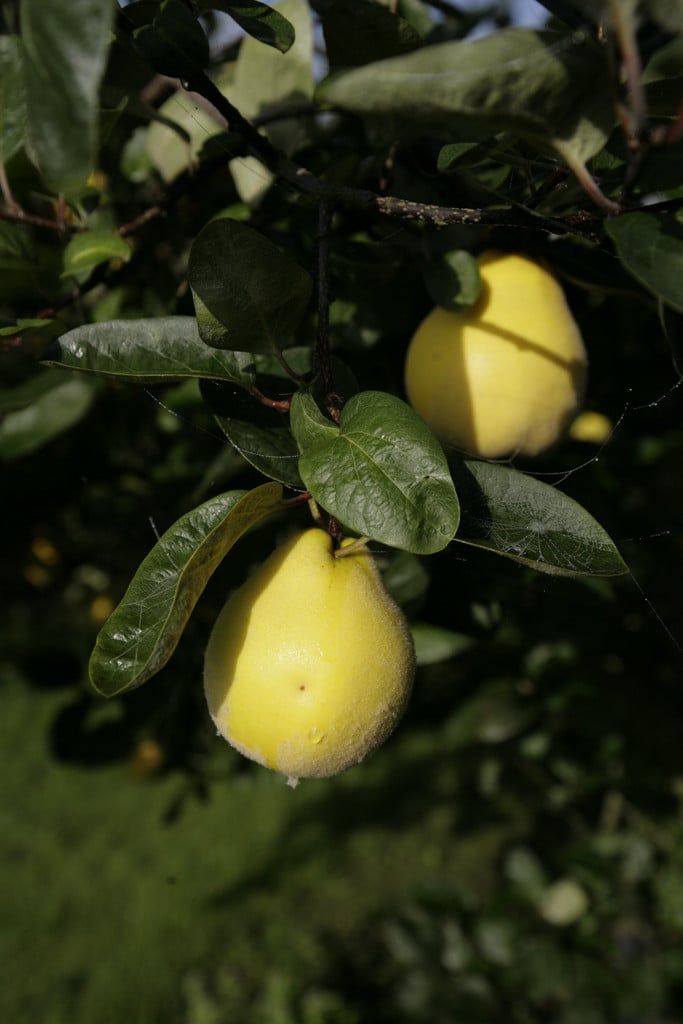 Size
Ultimate height
2.5–4 metres
Time to ultimate height
10–20 years
Ultimate spread
2.5–4 metres
Growing conditions
Moisture
Moist but well–drained
pH
Acid,
Alkaline,
Neutral
Stem
Flower
Foliage
Fruit
Spring

Pink

White

Green

Summer

Green

Autumn

Green

Yellow

Winter
Position
Aspect
West–facing or South–facing
Botanical details
Family

Rosaceae

Native to the UK

No

Foliage

Deciduous

Habit

Bushy

Genus

Cydonia are large deciduous shrubs with simple, ovate leaves and 5-petalled, bowl-shaped pink or white flowers, followed by pear-like fruits, edible when ripe

Name status

Accepted
How to grow
Cultivation
Grow in a warm, sheltered spot as flowers are susceptible to frost and warm conditions are needed for the fruit to ripen well. Tolerant to a wide range of soil, but will do best where soil is deep and moisture retentive, so long as it is not prone to waterlogging. Further quince cultivation advice
Propagation
It can be established on its own root and propagated from semi-ripe cuttings in summer, but it is often propagated by grafting onto a clonal rootstock for fruit. The rootstock will determine the size of the plant
Suggested planting locations and garden types
Cottage and informal garden
Pruning
Pests
Generally pest-free, can be occasionally affected by pests that can affect apples and pears such as caterpillars and aphids
Diseases
May be susceptible to quince leaf blight, brown rot, fireblight, powdery mildews and honey fungus
Get involved
The Royal Horticultural Society is the UK's leading gardening charity. We aim to enrich everyone's life through plants, and make the UK a greener and more beautiful place.