Epipactis gigantea
giant helleborine
A herbaceous perennial, up to 60cm tall, with mid-green, lance-shaped leaves. In summer, loose spikes of up to 15 yellow-brown, green and pink flowers with red veins can appear, each flower up to 3cm across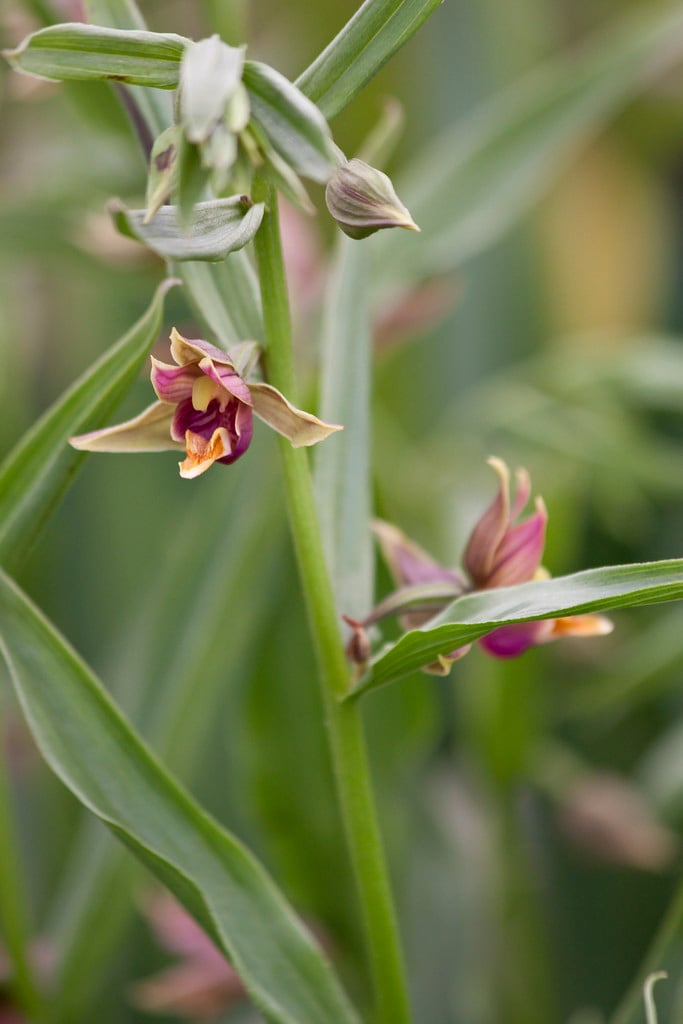 Size
Ultimate height
0.5–1 metres
Time to ultimate height
2–5 years
Ultimate spread
0.1–0.5 metres
Growing conditions
pH
Acid,
Alkaline,
Neutral
Stem
Flower
Foliage
Fruit
Spring

Green

Summer

Red

Green

Brown

Pink

Yellow

Green

Autumn

Green

Winter
Position
Aspect
South–facing or North–facing or West–facing or East–facing
Exposure
Exposed or
Sheltered
Botanical details
Family

Orchidaceae

Native to the UK

No

Foliage

Deciduous

Habit

Bushy

Genus

Epipactis are rhizomatous, terrestrial orchids, bearing leaves spirally or in two ranks on the stem, without a basal rosette. The flowers have incurved upper petals, forming a helmet and the lower lip is curved into a cup shape

Name status

Correct

Plant range

Canada to Mexico
How to grow
Cultivation
Grow in moist, humus-rich, leafy soil in part shade. Ideal for a rock or woodland garden or in a wildflower meadow
Propagation
Division in spring
Suggested planting locations and garden types
Patio and container plants
Rock garden
Wildflower meadow
Low Maintenance
Flower borders and beds
Pruning
None required
Pests
Generally trouble free
Diseases
Generally trouble free
Get involved
The Royal Horticultural Society is the UK's leading gardening charity. We aim to enrich everyone's life through plants, and make the UK a greener and more beautiful place.