Escallonia rubra
red escallonia
A large, variable, evergreen shrub with dark, glossy leaves. Small, tubular, dark crimson to pink flowers are produced in loose clusters in summer and early autumn
Synonyms
Escallonia rubra var. pubescens

Escallonia microphylla hort.

see more
Escallonia
punctata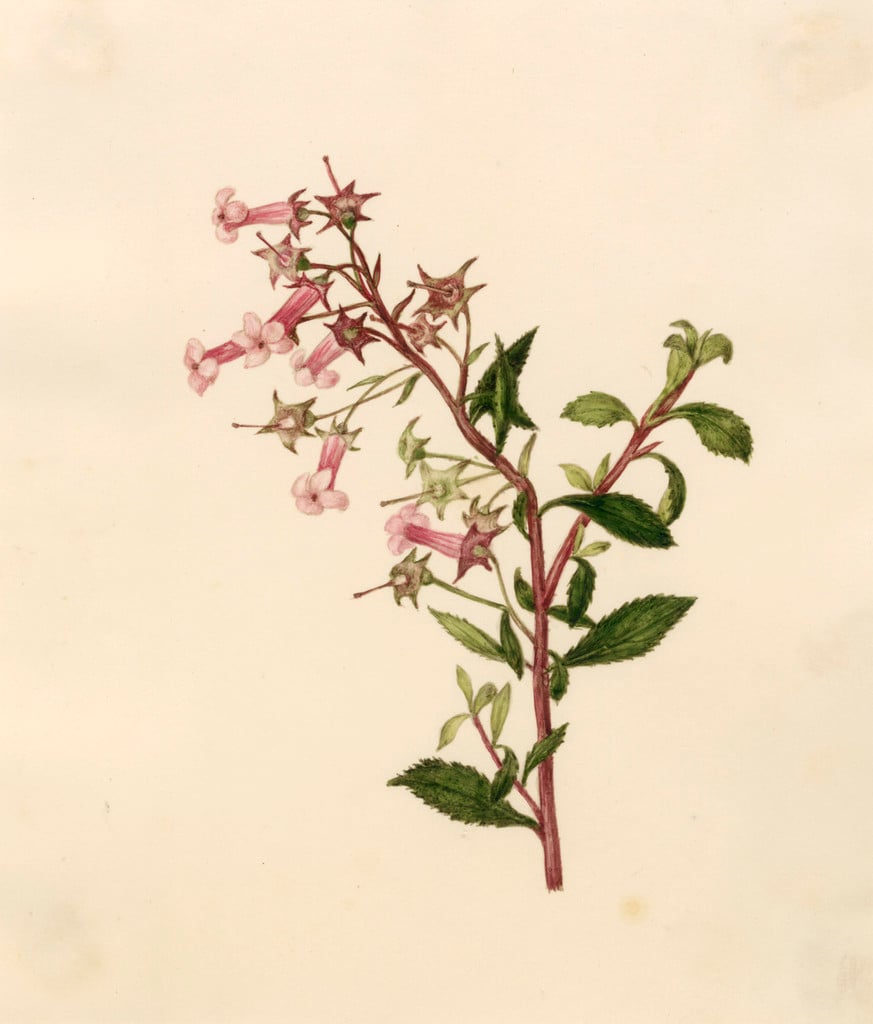 Size
Ultimate height
2.5–4 metres
Time to ultimate height
5–10 years
Ultimate spread
2.5–4 metres
Growing conditions
Moisture
Moist but well–drained,
Well–drained
pH
Acid,
Alkaline,
Neutral
Stem
Flower
Foliage
Fruit
Spring

Green

Summer

Red

Pink

Green

Autumn

Red

Pink

Green

Winter

Green
Position
Aspect
South–facing or West–facing or East–facing
Exposure
Exposed or
Sheltered
Botanical details
Family

Escalloniaceae

Native to the UK

No

Foliage

Evergreen

Habit

Bushy

Genus

Escallonia are evergreen shrubs with glossy, leathery, toothed leaves, sometimes sticky, and 5-petalled white, pink or red flowers in terminal racemes or panicles in summer and early autumn

Name status

Correct

Plant range

Chile
How to grow
Cultivation
Grows best in well-drained soil in full sun with shelter from cold, drying winds; ideal for wall training
Propagation
Propagate by softwood cuttings in early summer, semi-hardwood cuttings in late summer or hardwood cuttings from late autumn to winter
Suggested planting locations and garden types
Coastal
Cottage and informal garden
Low Maintenance
Flower borders and beds
Hedging and screens
Wall side borders
Pruning
Pests
May be susceptible to scale insects
Diseases
May be susceptible to escallonia leaf spot and honey fungus
Get involved
The Royal Horticultural Society is the UK's leading gardening charity. We aim to enrich everyone's life through plants, and make the UK a greener and more beautiful place.