Geranium wlassovianum
Wlassov's cranesbill
A clump-forming, softly hairy, herbaceous perennial growing to about 60cm in height and spread. The leaves are flushed with purple-bronze in spring and summer and red in autumn. Bears loose sprays of long-lasting, purple-pink or pink flowers with five distinct petals, from midsummer to early autumn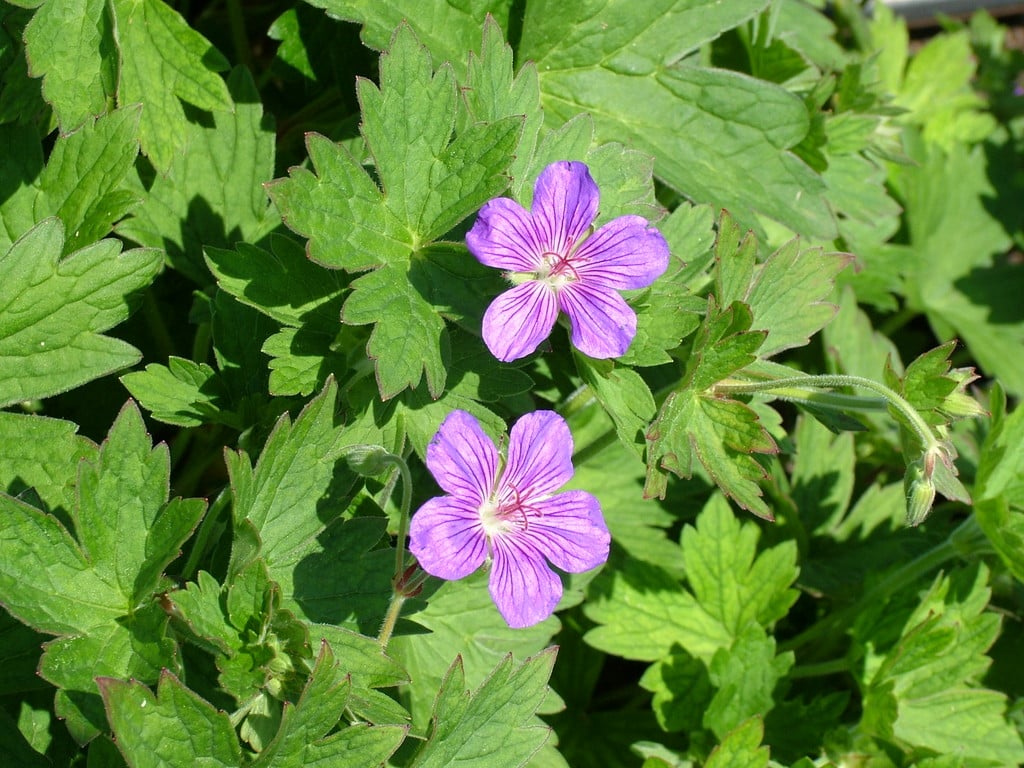 Size
Ultimate height
0.5–1 metres
Time to ultimate height
2–5 years
Ultimate spread
0.5–1 metres
Growing conditions
Moisture
Moist but well–drained
pH
Acid,
Alkaline,
Neutral
Stem
Flower
Foliage
Fruit
Spring

Bronze

Green

Summer

Pink

Purple

Bronze

Green

Autumn

Pink

Purple

Red

Green

Winter
Position
Aspect
South–facing or North–facing or West–facing or East–facing
Exposure
Exposed or
Sheltered
Botanical details
Family

Geraniaceae

Native to the UK

No

Foliage

Deciduous

Habit

Bushy

Genus

Geranium can be annuals, biennials and perennials, herbaceous or evergreen, with rounded, usually palmately lobed or divided leaves, and lax inflorescences of rounded, 5-petalled flowers

Name status

Correct

Plant range

E Russia to China
How to grow
Cultivation
Generally easy to grow but prefers a moist soil
Propagation
Divide in spring or take basal, softwood cuttings in early or mid spring and root with bottom heat
Suggested planting locations and garden types
Coastal
Cottage and informal garden
Low Maintenance
Flower borders and beds
Ground cover
Banks and slopes
Underplanting of roses and shrubs
Pruning
No pruning needed
Pests
May be damaged by vine weevil larvae, sawfly larvae, capsid bug, slugs and snails
Diseases
Occasionally affected by a virus or a downy mildew. Powdery mildews may develop in dry conditions
Get involved
The Royal Horticultural Society is the UK's leading gardening charity. We aim to enrich everyone's life through plants, and make the UK a greener and more beautiful place.