Houseplants
Conservatory Greenhouse
Pelargonium 'Roller's Satinique' (U)
geranium 'Roller's Satinique'
'Roller's Satinique' is a spreading bushy plant to 50cm, with hairy, grey-green, palmately dissected leaves scented of eucalyptus, and clusters of small, dark-veined pink flowers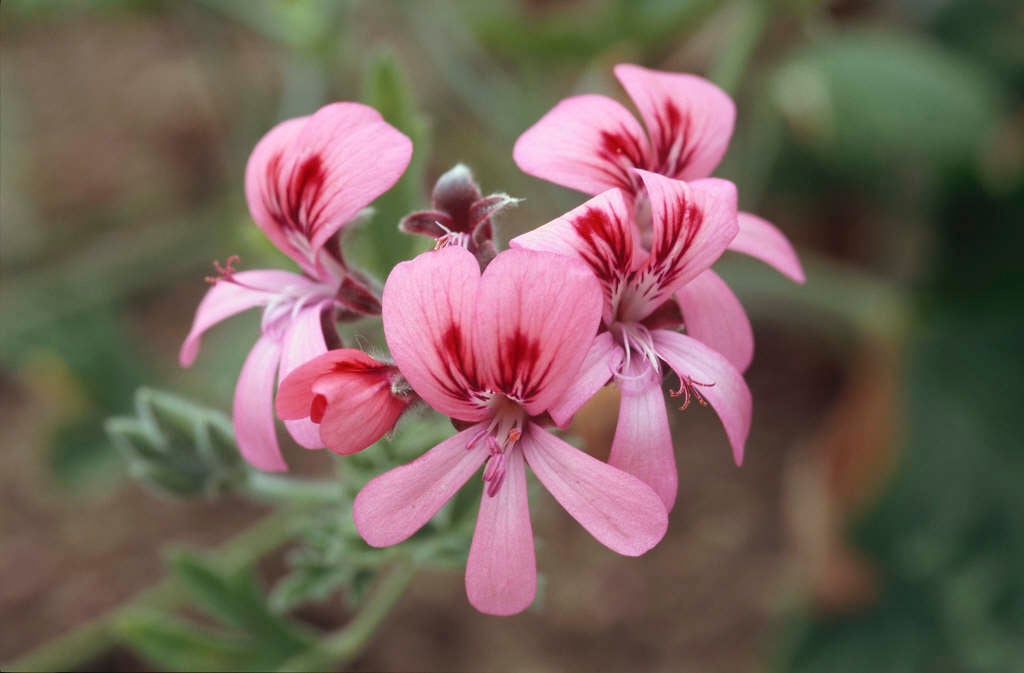 Size
Ultimate height
0.1–0.5 metres
Time to ultimate height
2–5 years
Ultimate spread
0.1–0.5 metres
Growing conditions
pH
Acid,
Alkaline,
Neutral
| | | | | |
| --- | --- | --- | --- | --- |
| | Stem | Flower | Foliage | Fruit |
| Spring | | Pink | Green | |
| Summer | | Pink | Green | |
| Autumn | | | Green | |
| Winter | | | Green | |
Position
Aspect
West–facing or South–facing
Botanical details
Family

Geraniaceae

Native to the UK

No

Foliage

Evergreen

Habit

Bushy

Genus

Pelargonium can be perennials, sub-shrubs or shrubs, sometimes succulent and mostly evergreen, with palmately lobed or pinnately divided leaves and clusters of slightly irregular, 5-petalled flowers

Name status

Accepted

Horticultural Group

Unique pelargoniums are shrubby perennials with often pungently scented, rounded, lobed or more deeply cut foliage and clusters of single, funnel-shaped white, pink, red, orange or purple flowers to 3cm across
How to grow
Cultivation
Grow in fertile well-drained soil in full sun. Remove spent flowers. To overwinter, grow small plants in late summer from cuttings. See Pelargonium cultivation for further advice.
Propagation
Take softwood cuttings in summer and overwinter plants in frost free conditions or take softwood cuttings in spring
Suggested planting locations and garden types
Patio and container plants
Pruning
Deadhead regularly
Pests
vine weevil, leafhoppers, caterpillars, thrips, fungus gnats and Aphids can be troublesome. Aphids are generally more problematic on over-wintered plants
Diseases
Foot and root rots can be a problem in wet soils. Grey moulds are often troublesome in wet conditions. A virus can often be a problem where cultivars are maintained by cuttings. Pelargonium rust can be damaging to zonal pelargoniums and associated hybrids
Get involved
The Royal Horticultural Society is the UK's leading gardening charity. We aim to enrich everyone's life through plants, and make the UK a greener and more beautiful place.